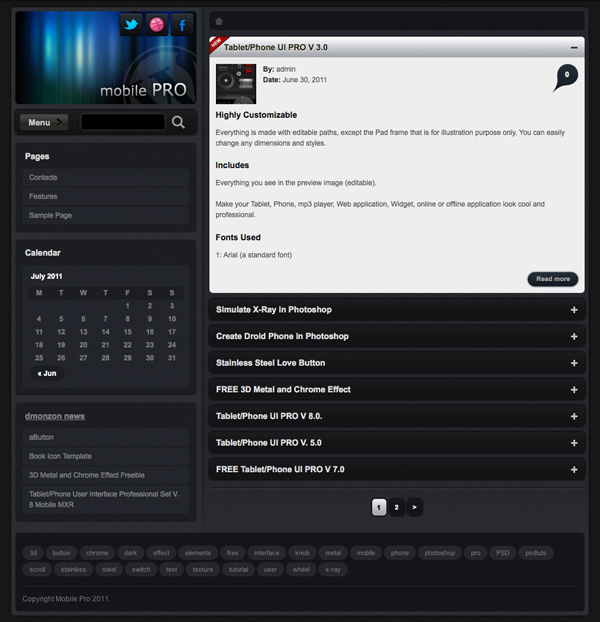 Mobile Pro WordPress Theme
MobilePRO is a beautiful professional WordPress theme for mobile devices. However, it looks great on any computer screen.
MobilePRO comes with an intuitive, easy-to-use admin panel.
MobilePRO automatically detects your device, and resizes and reorganizes its components to make the best possible use of space.
Check out the bar provided in our live preview to test the different sizes.
Mobile Pro WordPress Theme

,
Recent WP Mobile Themes
Best Wordpress Mobile Themes